District of Columbia Pharmacy Technician Training Programs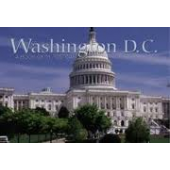 Although the District of Columbia is home to the Technician Certification Board, registration, certification, and training are not required to become a pharmacy technician in The Nation's Capital. However, most top companies prefer to hire applicants with a diploma or a degree, experience, and/or national certification. Recognized certification exams include the Pharmacy Technician Certification Board (PTCB) (PTCE) and the Institute for the Certification of Pharmacy Technicians (ICPT) (ExCPT).
The District is home to several education centers that offer pharmacy technician training. 
These programs can help prepare you for a career as a pharmacy technician and help you stand out from the crowd with top employers. Scroll through the list of schools below to find out what D.C. has to offer.

District of Columbia Schools with Pharmacy Technician Training Programs:

Pharmacy Technician Programs - District of Columbia Learning Centers
VMT Education Center - D.C.
Pharmacy Technician Programs – Near or part of the Washington Metro Area
University of Maryland Medical System – Baltimore, MD
Baltimore City Community College – Baltimore, MD
Hagerstown Community College – Hagerstown, MD
Howard Community College – Columbia, MD
Northern Virginia Community College – Springfield, VA
Stratford University – Falls Church, Glen Allen, Woodbridge, VA
36611 reads