Vermont Pharmacy Technician Training Programs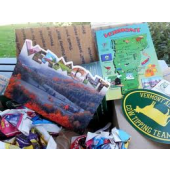 The Vermont Board of Pharmacy has only one requirement for aspiring pharmacy technicians. They must register with the Board by submitting an application and paying a $50.00 registration fee. According to the official Vermont Board of Pharmacy website, formal training is not required for registration.
While the state of Vermont may not require an education or formal training to register, many employers prefer to hire candidates with a diploma/certificate or degree in the field, and experience. Some even require certification. Recognized certification exams include the Pharmacy Technician Certification Board (PTCB) (PTCE) and the Institute for the Certification of Pharmacy Technicians (ICPT) (ExCPT).
Fortunately, Vermont is home to at least one school that that can help prepare you for a career as a pharmacy technician and help you meet the requirements for most top employers. Check with the University of Vermont College of Nursing and Health Sciences in Burlington (continuing education) to find out when classes may start (http://www.uvm.edu/cnhs/).
It is important to note that a number of corporations, learning centers, hospitals, and even some public schools offer pharmacy technician training programs. You may also complete a training course online. While employers prefer candidates with a certificate or degree from an accredited school, some will accept a certificate from an alternative source. If you have an employer in mind, inquire within about requirements.
Vermont Schools with Pharmacy Technician Training Programs:
Online Pharmacy Technician Training Programs
Ashworth College
Boston Reed College
Brown Mackie College
Everest University
Penn Foster Career School
Sanford-Brown Institute
Stratford University
Ultimate Medical Academy
36869 reads