Requirements to Become a Pharmacy Technician in Vermont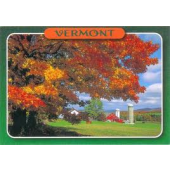 As of June 1st, 2012, roughly 125 hospital and retail pharmacies are scattered throughout the state of Vermont.  According to recent data collected by the U.S. Bureau of Labor Statistics, Vermont pharmacies support almost six hundred full time professional pharmacy technicians.  Although pharmacy technicians are healthcare specialists trained to assist local pharmacists, only about half of Vermont's pharmacy technicians are technically licensed by the state's Board of Pharmacy.  However, this is often more a question of paperwork than an indication of job performance.  Many working pharmacy technicians are fulfilling a necessary pre-licensing training requirement.  In any case, regulations pertaining to local pharmacy technicians will vary from state to state. 
Vermont State Regulations for Pharmacy Technicians
Despite a clear preference among local pharmacists for licensed assistants, the state of Vermont does not legally require licensing or Board certification as a prerequisite to employment for its local pharmacy technicians.  However, all pharmacy technicians employed at Vermont pharmacies must be officially registered with the Vermont Board of Pharmacy.  Each registrant must submit a completed application to the Board, and may work at a local pharmacy for up to thirty days while awaiting the Board's decision.  Registrations must be renewed every two years, no later than July 31st, along with a fifty-dollar renewal fee.  All associated fees are the responsibility of the applicant.  Training is typically on-the-job, and is implemented by a supervising licensed pharmacist. 
Becoming a licensed pharmacy technician in Vermont requires completing a Board-approved training program and earning a passing grade on either the Pharmacy Technician Certification Board (PTCB) exam or the nationally accredited Exam for Certified Pharmacy Technicians (ExCPT).  Continuing education is not required to maintain certification, nor is it needed to continue local employment. 
Vermont Training Programs for Pharmacy Technicians Include:
Residents of the state of Vermont who are interested in pursuing careers as skilled pharmacy technicians can often acquire licenses and/or professional skills by way of various local job training programs available at participating pharmacies.  Other Vermont pharmacy technicians attend accredited local schools.  Vermont colleges that offer Board-approved training programs for pharmacy technicians include Burlington Technical Center, Champlain College and University of Vermont, all located in Burlington.
On the other hand, many aspiring Vermont pharmacy technicians obtain skills and degrees online.  Popular accredited online colleges for pharmacy technicians include Medix School, Sanford Brown College, Vatterott College, Newbridge College and Everest Institute, to name only a few.
35887 reads