Alaska Pharmacy Technician Training Programs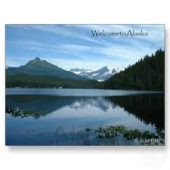 Aspiring pharmacy technicians must obtain a license from the Alaska Board of Pharmacy in order to work in the state. A degree in the field is not required by the Board, but continuing education is mandatory during the licensing period. Licenses must be renewed biennially.
The Alaska Board of Pharmacy publishes the following application requirements for pharmacy technicians:
Pharmacy technician applicants must be at least 18 years old, able to read, write and speak the English language fluently, have a high school diploma or equivalent, and not have been convicted of a felony or another crime that affects the applicant's ability to perform the duties of a pharmacy technician. In order to renew the license, technicians must complete, during the licensing period, a total of 10 credit hours of continuing education in programs approved by the Alaska Pharmacists Association, the Pharmacy Technician Certification Board, or the Accreditation Council for Pharmacy Education (ACPE).
While education and experience are not required by the Board, many employers prefer to hire individual with a diploma/certificate or degree in the field, experience, and in some cases, certification. Certification may be obtained by taking one of two certification exams including the Pharmacy Technician Certification Board (PTCB) exam or the ExCPT exam. Both exams are accredited by the National Commission for Certifying Agencies (NCCA).
Training programs are available through corporations such as Walgreens, CVS, and many others as well as learning centers, professional schools, and online. The best training programs in the state of Alaska, however, is offered at The University of Alaska, Anchorage (UAA). According to UAA's Department of Allied Health:
The Pharmacy Technology program prepares students for employment as Pharmacy Technicians. This 16-credit Occupational Endorsement Program prepares students for both the national Pharmacy Technician Certification Board (PTCB) examination as well as further study in pharmacy disciplines.

Alaska Schools with Pharmacy Technician Training Programs:

Other schools that may offer programs (or courses) that can help you pass the PTCB or ExCPT exams include the University of Alaska, Fairbanks (UAF), Penn Foster Career School (Online - Scranton, Pa), and the Ultimate Medical Academy (Online - Tampa, FL).
36891 reads