New Jersey Pharmacy Technician Training Programs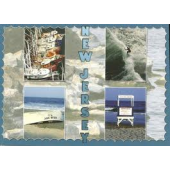 As of April 2012, the State of New Jersey, Board of Pharmacy did not require a license, registration, or certification to work as a pharmacy technician. However, many employers prefer to hire technicians with education, training, and registration or certification. Being a registered and/or certified pharmacy technician can also help your chances of advancing in the company, it can lead to better pay, and much better job opportunities.
To become certified, you will have to pass a pharmacy exam. A pharmacy technician training program can help you prepare for the test. If you're interested in taking the test, start with The National Healthcareer Association (NHA). The NHA is accredited by the National Commission for Certifying Agencies (NCAA) and it is affiliated with the Commission on Accreditation of Allied Health Education Programs. The NHA offers Pharmacy Technician Certification (CPhT).
According to the NHA website, "Technicians who pass the (ExCPT) Pharmacy Exam are granted the title of Certified Pharmacy Technician (CPhT)." The program was established by the Institute for the Certification of Pharmacy Technicians (ICPT), which is now a part of NHA. According to the New Jersey Board of Pharmacy, to be eligible to be registered as a pharmacy technician in the state of New Jersey an individual must:
1) be at least 18 years of age;
2) possess a high school diploma or its equivalent **
3) be proficient in written or spoken English
4) complete application and submit fees:
a) nonrefundable application fee of $50 and
b) registration fee
• for applications submitted September 1, 2011 thru May 31, 2012 the registration fee is $35
• for applications submitted June 1, 2012 thru August 31, 2013 the registration fee is $70
5) undergo a criminal history background check
** As provided in N.J.A.C. 13:39–6.6(d), all persons who were employed as a pharmacy technician as of September 4, 2007 will be exempt from the requirement to possess a high school diploma or its equivalent.
To obtain the knowledge needed to pass the pharmacy exam and earn the credentials employer's want, its best to enroll in an accredited New Jersey pharmacy technician training program. Fortunately, several New Jersey schools offer excellent training programs at an affordable cost. The following list includes a variety of community colleges and career schools that offer pharmacy technician training programs. This list is by no means complete, but it's enough to get you started.
New Jersey Schools with Pharmacy Technician Training Programs:
Pharmacy Technician Programs – New Jersey Colleges
Middlesex County College, Edison
Thomas Edison State College, Trenton
Pharmacy Technician Programs – Colleges with Campuses in New Jersey
Everest Institute, South Plainfield
Pennco Tech, Blackwood
Sanford-Brown Institute, Iselin
37025 reads