Pharmacy Technician Employment & Salary Trends, and Career Opportunities in New Jersey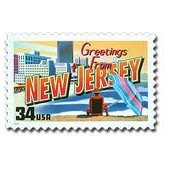 Overview
New Jersey is home to more than 7,500 salaried pharmacy technicians. This means, around 2.2 percent of the nation's 334,400 salaried technicians live in The Garden State. Aspiring pharmacy technicians choose New Jersey for:
The opportunity to work at renowned facilities such as Robert Wood Johnson University Hospital, Hackensack University Medical Center, and UMDNJ-University Hospital      (University of Medicine and Dentistry New Jersey)
Access to more than 60 other outstanding hospitals
Access to hundreds of exceptional health care and pharmacy technician training programs
Employment: The state has experienced a significant amount employment growth for pharmacy technicians between 2006 and today.
Employment and Salary Trends for New Jersey Pharmacy Technicians
According the Bureau of Labor Statistics (BLS.gov), New Jersey is home to 7,520 salaried pharmacy technicians. They average $31,090 per year. In 2006, New Jersey-based pharmacy technicians averaged $26,400. This means salaries have increased by $750+ each year, between 2006 and today. Across the nation, pharmacy technicians average around $28,400 per year, with the top ten percent averaging $41,880 and the bottom ten percent earning $20,310 per year.
In addition to salary growth, aspiring New Jersey pharmacy technicians can expect significant employment growth in the coming years. In 2002, the state was home to 4,760 pharmacy technicians. By 2006, the population had increased to 7,290. Today, the state is home to 7,520 pharmacy technicians. Overall, the pharmacy technician industry will experience significant employment growth between now and 2020. Employment is expected to grow by a staggering 32 percent, meaning the industry expects to add an impressive 108,300 new jobs.
One New Jersey metropolitan division—the New York-White Plains-Wayne, NY-NJ metropolitan division holds the number two spot on the list of top 10 metropolitan areas with the highest employment level for pharmacy technicians. The New Jersey-White Plains-Wayne metro area is home to 8,270 salaried pharmacy technicians. Although this New Jersey metro area did not make the list of metro areas with the highest salaries, at $34,090 per year, pharmacy technicians here (and the state overall) still earn more than the national average of $28,400 per year.
Pharmacy Technician Career Opportunities in New Jersey
Much like the rest of the U.S., large chain pharmacies dominate the landscape. However, this does not mean that these are the only places pharmacy technicians can find work.
Pharmacy technicians are utilized in department stores, grocery stores, at colleges, computer systems design firms, scientific and technical consulting services, electronic shopping and mail-order houses, government departments (federal executive branch), hospitals, small independent drug stores, and outpatient care centers.
While pharmacy technician jobs opportunities exist in a variety of environments, many pharmacy technicians just entering the field opt to work at chain pharmacies, health and personal care stores, and medical facilities. Fortunately, New Jersey is home to a sizable collection of healthcare facilities, hundreds of chain pharmacies (with more than fifty 24-hour pharmacies in Newark alone) and still hundreds of independent pharmacies. Some of the largest pharmacies and health and personal care chains in New Jersey are:
Bergen Pharmacy
Duane Reade
Genuardi's Safeway
Kmart
PharMerica
Rite Aid
Stop & Shop
Superfresh
Target Pharmacy
Walgreens
Walmart
In addition to the hospitals previously listed, some of New Jersey's largest hospitals/systems include:
New Jersey-Presbyterian University Hospital of Columbia and Cornell
Bristol-Myers Squibb Children's Hospital at RWJ Univ. Hospital
Joseph M. Sanzari Children's Hospital at Hackensack University Medical Center
Newark Beth Israel Medical Center
Kessler Institute for Rehabilitation
Morristown Medical Center
Atlantic City Medical Center
St. Barnabas Medical Center
Jersey Shore University Medical Center
St. Michael's Medical Center
Capital Health Regional Medical Center
Schools Offering Pharmacy Technician Training Programs Include:
39261 reads