Requirements to Become a Pharmacy Technician in New Jersey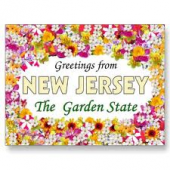 The state of New Jersey, featuring nearly two thousand hospital and retail pharmacies, employs roughly seven-and-a-half thousand full time pharmacy technicians.  Pharmacy technicians are assistants to licensed pharmacists.  The tasks of pharmacy technicians often include the preparation, packaging, labeling and transfer of federally controlled substances.  Nonetheless, nearly half of New Jersey's pharmacy technicians are technically unlicensed.  Pharmacists, of course, prefer licensed assistants, and many local pharmacists will not hire unlicensed technicians, as federal law prohibits them from handling sensitive materials like prescription medications.  Regulations pertaining to pharmacy technicians vary from state to state.  The New Jersey Board of Pharmacy has its own set of guidelines regarding the employment and licensing of pharmacy technicians. 
New Jersey State Regulations for Pharmacy Technicians
The state of New Jersey does not require Board certification of its locally employed pharmacy technicians.  State licensing is a voluntary procedure involving standardized testing, practical training and continuing education.  Licensed pharmacy technicians in New Jersey have earned a passing grade on either the New Jersey Pharmacy Technician Certification Board (PTCB) test or the Exam for Certified Pharmacy Technicians (ExCPT), which is nationally recognized.  All New Jersey residents employed as pharmacy technicians must be registered with the New Jersey Board of Pharmacy.  Applicants for registration must be at least eighteen years old with at least a high school education and no criminal record.  All applicants must "submit evidence of good moral character," more commonly known as character references.  Applicants are also required to demonstrate English language proficiency in both verbal and written form.  Registration must be renewed every two years to maintain legal local employment.  Continuing education is required only to maintain certification.   
New Jersey Training Programs for Pharmacy Technicians Include:
New Jersey residents pursuing local employment as pharmacy technicians can often earn professional degrees by way of enrollment at accredited local colleges.  Schools in New Jersey that offer state approved degree programs for pharmacy technicians include Harris School of Business in Linwood, Middlesex County College in Edison, Fortis College in Wayne and Thomas Edison State College in Trenton, not to mention the many educational options available in New York City.  At the same time, some aspiring New Jersey pharmacy technicians acquire professional skills online.  Popular accredited online colleges featuring certificate courses for pharmacy technicians include Harris School of Business, South Texas Vocational Technical Institute, Fortis Institute, American Professional Institute and Keiser University, to name only a few.
34463 reads