Pharmacy Technician Employment & Salary Trends, and Career Opportunities in Texas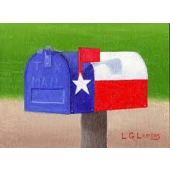 Texas is home to more than 28,000 salaried pharmacy technicians. This means, roughly 8 percent of the nation's 334,400 salaried technicians live in the Lone Star State. Aspiring pharmacy technicians flock to Texas for:  
The opportunity to work at renowned facilities such as Methodist Hospital, St. Luke's Episcopal Hospital, and University of Texas M.D. Anderson (U.S. News & World Report Best Regional Hospitals)
Access to 583 other outstanding hospitals and the largest collection of health care facilities in the country
Access to hundreds of top-tier health care and pharmacy technician training programs
Employment: Texas has the nation's second highest employment level for this occupation
Employment and Salary Trends for Texas Pharmacy Technicians
According the Bureau of Labor Statistics (BLS.gov), Texas is home to 28,260 salaried pharmacy technicians. They average $30,940 per year, which is one of the highest average salaries for pharmacy technicians in the U.S. In 2006, Texas-based pharmacy technicians averaged $26,810. This means salaries have increased by just over $1,000 each year. Across the nation, pharmacy technicians average around $28,400 per year, with the top ten percent averaging $41,880 and the bottom ten percent earning $20,310 per year.
In addition to salary growth, aspiring Texas pharmacy technicians can expect significant employment growth in the coming years. In 2006, the state was home to 23,880 pharmacy technicians. This means, the industry here added 4,380 new jobs between 2006 and today. Overall, the pharmacy technician industry will experience a significant amount of growth between now and 2020. The industry expects to add 108,300 new jobs, meaning, employment is expected to grow by 32 percent.
Two metropolitan areas in Texas made the list of top 10 metropolitan areas with the highest employment level for pharmacy technicians. At number three and six on the list are:
Houston-Sugar Land-Baytown
Salary: $31,210 per year
Employment: 7,320
Dallas-Plano-Irving
Salary: $33,750
Employment: 4,790
Although Texas's metro areas did not make the list of metro areas with the highest salaries, pharmacy technicians living in these metro areas (and the state overall) still earn more than the national average of $28,400 per year.
Pharmacy Technician Career Opportunities in Texas
Chain pharmacies and health & personal care stores are major employers of pharmacy technicians. However, pharmacy technicians have quite a few "other" options available to them. According to BLS.gov, pharmacy technicians work in or at hospitals, outpatient care centers, independent drug stores, grocery stores, department stores, colleges, universities, and professional schools, computer systems design firms, management, scientific, and technical consulting services, electronic shopping and mail-order houses, and even government departments (federal executive branch).
The state of Texas is home to a large collection of health and medical facilities, retail stores, schools, and more. Some of the biggest health and personal care chains in Texas are:
Cardinal Health
HEB Drug Stores
Dougherty's Pharmacy
Best Value Pharmacy
Tom Thumb Pharmacy
Brookshire Pharmacy
Kroger Pharmacy
Sav-On
CVS
Target Pharmacy
Walgreens
Walmart
Some of Texas's largest hospitals/systems include:
Memorial Hermann Healthcare System
University of Texas Health
Medical City Hospital
McAllen Medical Center
Providence Memorial Hospital
Park Plaza Hospital
St. Joseph Health System
Baptist Medical Center
The Methodist Hospital
Baylor University Medical Center
Find a school with a pharmacy technician program: 
Schools Offering Pharmacy Technician Training Programs Include:
59168 reads