Requirements to Become a Pharmacy Technician in Texas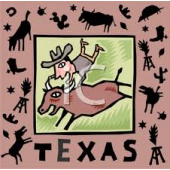 As of June 1st, 2012, the state of Texas features nearly four thousand hospital and retail pharmacies.  Altogether, they employ approximately 28,260 full time pharmacy technicians, along with another twelve thousand (or so) who work part time.  Pharmacy technicians are assistants to licensed pharmacists, frequently helping with the handling of prescription medications and other federally controlled substances.  Therefore, it is crucial to most licensed pharmacists to obtain licensed technicians as assistants.  Many pharmacists will only hire licensed assistants, although regulations regarding their employment will vary from state to state. 
Texas State Regulations for Pharmacy Technicians
Texas is one of fourteen U.S. states that require state Board certified licensing to obtain local employment as a pharmacy technician.  Other states require only registration with the Pharmacy Board, while some states impose no specific regulations at all.  To qualify for registration with the Texas Board of Pharmacy, applicants must be at least eighteen years of age and able to show proof of high school graduation or its equivalent.  They must also be able to produce a clean criminal background check.  Candidates must submit a completed application with a registration fee made payable to the Texas Board of Pharmacy.  Registration must be renewed every two years.  All fees associated with registration and renewal are the applicant's responsibility.  Successful applicants for state licensing in Texas have earned a passing grade on either the Pharmacy Technician Certification Board (PTCB) exam or the nationally recognized Exam for Certified Pharmacy Technicians (ExCPT).  State Board-approved training programs are usually administered by a supervising licensed pharmacist.  State law mandates that the maximum allowable ratio of pharmacy technicians to pharmacists is two to one (2:1), but can be increased to three to one (3:1) if at least one of them is fully licensed and not a trainee. 
Texas Training Programs for Pharmacy Technicians Include:
Texas residents who are interested in working locally as pharmacy technicians sometimes acquire skills at accredited local colleges such as Southern Career Institute with locations in Austin, Corpus Christi and San Antonio and South Texas Vocational Technical Institute in McAllen and Brownsville.  Also popular is University of Phoenix, featuring locations in Arlington, Austin, Cedar Hill, Dallas, El Paso, Houston, Hurst, Irving, Killeen, Plano, San Antonio, Spring and Sugar Land. Some aspiring pharmacy technicians acquire skills online.  Successful accredited online colleges for pharmacy technicians include Heald College, BioHealth College, Northwest College, Daymar College and Virginia College, to name only a few.
37627 reads