West Virginia Pharmacy Technician Training Programs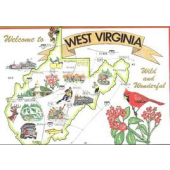 The West Virginia Board of Pharmacy has several requirements for pharmacy technicians. It is important to note that these are the minimum requirements to become "legally" eligible to work in the state. Some employer's prefer applicants with a degree (or certificate of completion), experience, and certification through an accredited Board. Accredited boards include the Pharmacy Technician Certification Board (PTCB) and the Institute for the Certification of Pharmacy Technicians (ICPT).
The following information covers minimum requirements set forth by the West Virginia Board of Pharmacy. The official Board site states:
If you worked in a pharmacy before June 1, 1997, you will have to work under the direction of a pharmacist-in-charge (P-I-C) for an additional twenty (20) hours in order to become a registered pharmacy technician in West Virginia. The PIC has to be able to verify your previous hours with your previous employer. You would have to had worked two thousand and eighty (2,080) hours before June 1, 1997. Anyone that has worked the 2,080 hours before June 1, 1997 would qualify for Grandfathering.
If you started employment after June 1, 1997, you must first register with the Board as a trainee. After you work 2,080 hours in a two (2) year period you are then eligible to apply to take the West Virginia Board of Pharmacy Technician Examination.
You may work as a trainee under the age of 18 however, to become registered in West Virginia you must be 18 years old.
While you do not have to be a high school graduate to work as a pharmacy technician trainee, before you can become a pharmacy technician registered in West Virginia, you must be a high school graduate or you must have a General Education Development Diploma (GED) issued by the Board of Education.
If you have a high school diploma or GED, consider furthering your education in order to become more marketable in today's competitive health care industry. The state of West Virginia is home to several schools that can help. Some of the best schools for aspiring pharmacy technicians are listed below. 
West Virginia Schools with Pharmacy Technician Training Programs:
Pharmacy Technician Programs – West Virginia Colleges
Carver Career and Technical Education Center – Charleston
Potomac State College of West Virginia University - Keyser
West Virginia Junior College – Bridgeport, Charleston, and Morgantown
37602 reads