Requirements to Become a Pharmacy Technician in Washington DC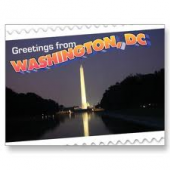 The District of Columbia features more than a hundred retail and hospital pharmacies, which currently employ about 780 pharmacy technicians.  Of these only about 220 are licensed by the Washington DC Board of Pharmacy.  Pharmacy technicians are skilled healthcare professionals who assist pharmacists in their daily tasks.  The tasks of a pharmacy technician may or may not involve the handling of prescriptions.  However, since pharmacy technicians frequently process governmentally controlled substances, certain state-specific regulations and restrictions may apply.  Similarly, Washington DC has its own set of guidelines pertaining to the licensing and permissible on-the-job activities of local pharmacy technicians. 
Washington DC State Regulations for Pharmacy Technicians
Some states require testing, training, licensing and/or continuing education for all potential pharmacy technicians.  However, at the present time, there are no DC-based Pharmacy Technician Certification Board (PTCB) requirements for local employment in this profession. Hiring choices and onsite pharmaceutical activities are at the discretion of the pharmacist in charge, in compliance with federal laws.  Also, there is no legal maximum ratio of pharmacy technicians to supervising pharmacists at drug stores and hospitals in the District of Columbia.  Although professional certification in Washington DC is strictly voluntary, licensed pharmacy technicians are clearly preferred among pharmacists and typically earn higher starting salaries than uncertified technicians and clerical assistants.  Licensing involves passing a Board certified exam.  All over America, licensed pharmacy technicians usually take one of two pharmacy-related tests.  The District of Columbia Pharmacy Board currently acknowledges both the state-based exam from the Pharmacy Technicians Certification Board (PTCB) and the nationally accredited Exam for Certified Pharmacy Technicians (ExCPT).  The Pharmacy Board of Washington DC slightly favors the ExCPT exam for its nationally recognized validity. 
Washington DC Training Programs for Pharmacy Technicians Include:

Washington DC residents interested in local employment as pharmaceutical technicians often enroll in Board approved pharmaceutical healthcare programs at accredited local schools.  Schools in and around Washington DC with certificate studies for pharmacy technicians include Howard University in Washington DC and All-State Career School in Baltimore.  At the same time, some aspiring pharmacy technicians acquire skills through State Board-certified training programs at select local pharmacies and medical facilities.  Others who seek training as pharmacy technicians obtain skills and degrees online.  Popular accredited online colleges with certificate programs for pharmacy technicians include Eagle Gate College, Lincoln Technical Institute, BioHealth College, Pioneer Pacific College and Newbridge College, to name only a few.
38300 reads