Requirements to Become a Pharmacy Technician in Pennsylvania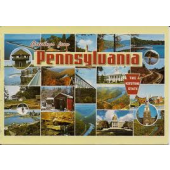 As of June 1st, 2012, the state of Pennsylvania lists 2,644 hospital and retail pharmacies among its local businesses.  Altogether, pharmacies in Pennsylvania employ approximately 13,840 full time professional pharmacy technicians, according to data recently compiled by the United States Bureau of Labor Statistics.  Pharmacy technicians are specialized employees hired by licensed pharmacists to assist with pharmacy-related tasks involving the handling, labeling, packaging, verification and transfer of various federally controlled substances.  However, less than half of Pennsylvania's pharmacy technicians are licensed by the Pennsylvania Pharmacy Technician Certification Board (PTCB).  This is largely because technical regulations pertaining to pharmacy technicians vary from state to state.

Pennsylvania State Regulations for Pharmacy Technicians
Pennsylvania is not among the fourteen U.S. states that require licensing for all of its locally employed pharmacy technicians.  In fact, the state Pharmacy Board imposes no regulations on their employment.  On-site activities of Pennsylvania pharmacy technicians are primarily guided by supervising pharmacists, in accordance with various state and federal laws.  For instance, federal law prohibits unlicensed pharmacy assistants from handling prescription medications, verifying dosages or discussing specific medical issues with patients.
Although Board certification is completely voluntary, licensed technicians are clearly more marketable than unlicensed assistants.  In fact, most local pharmacists require valid licensing of all their assistants.  Unlicensed technicians are, more often than not, interns fulfilling on-the-job licensing requirements and experienced pharmacy assistants whose licenses may have recently expired and are due for renewal.  Pharmacy technicians in Pennsylvania can earn licenses by completing the appropriate training and by passing the nationally accredited Exam for Certified Pharmacy Technicians (ExCPT).  Continuing education is not required for pharmacy technicians to maintain certification in the state of Pennsylvania.
Pennsylvania Training Programs for Pharmacy Technicians Include:
Pennsylvania residents who wish to seek regular employment as pharmacy technicians can often learn professional skills and earn licenses at accredited local colleges.  Prominent Pennsylvania colleges with Board-approved courses for pharmacy technicians include Pittsburgh's Duquesne University, Lake Erie College School of Pharmacy, Temple University in Philadelphia and University of Phoenix, featuring facilities in Harrisburg, Levittown, Philadelphia, Pittsburgh, Washington and Wayne.
On the other hand, some aspiring Pennsylvania pharmacy technicians acquire skills by way of on-the-job training, while others enroll in Board-certified online educational programs.  Popular accredited online colleges featuring certificate programs for pharmacy technicians include Southern Careers Institute, Florida Career Institute, Provo College, Northwest College and YTI Institute, to name only a few.
56496 reads