Pharmacy Technician Employment & Salary Trends, and Career Opportunities in District of Columbia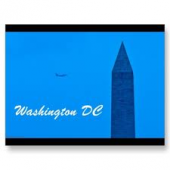 Overview
The District of Columbia has one of the nation's smallest populations. According to the U.S. Census Bureau, the population was 617,996 (as of July 10, 2012), meaning D.C. has the second smallest population in the U.S. Although the resident population is small, The Nation's Capital had fastest population growth in the country between April 1, 2010 and July 1, 2011. This is promising news for D.C., as it has not led the U.S. in population growth since the early 1940s.
Even more amazing is, between 2000 and 2010, the District was a dismal 35th in percent growth. D.C. another accomplishment to boast about and it has had a positive effect on the state's small community of salaried pharmacy technicians. The average salary jumped over the past six years, that D.C. is now the nation's fourth top paying state for pharmacy technicians. Other benefits for D.C. pharmacy technicians include:
The opportunity to work at prestigious hospitals such as Washington Hospital Center, Georgetown University Hospital, and National Rehabilitation Hospital (all nationally ranked and/or high performing in multiple specialties)
Access to more than a 20 other high ranked hospitals and dozens of other quality health care centers
Access to a sizable collection of quality health care and pharmacy technician training programs
Employment and Salary Trends for District of Columbia Pharmacy Technicians
According the Bureau of Labor Statistics (BLS.gov), the District of Columbia is home to approximately 780 salaried pharmacy technicians. The state's salaried pharmacy technicians average $38,200 per year. In 2006, District of Columbia-based pharmacy technicians averaged $31,420. This means salaries here have increased by an impressive $1,130 each year, between 2006 and today. Across the nation, pharmacy technicians average around $28,400 per year, with the top ten percent averaging $41,880 and the bottom ten percent earning $20,310 per year.
In addition to salary growth, aspiring District of Columbia pharmacy technicians can expect some employment growth in the coming years. In 2006, the state was home to 740 pharmacy technicians. This means, the industry here added 40 new jobs between 2006 and today. Overall, the pharmacy technician industry will experience a significant amount of employment growth between now and 2020. The industry expects to add 108,300 new jobs, so employment is expected to grow by a staggering 32 percent.
Pharmacy Technician Career Opportunities in the District of Columbia
Chain pharmacies such as CVS and Walgreens employ a large percentage of the country's pharmacy technicians. Some estimates place the percentage at 50, while others place it at 75 percent. Although technicians typically work in these retail settings, they are not the only options. According to the Bureau of Labor Statistics, a large number of pharmacy technicians may also work at hospitals, and in other fields such as technology, science, government, and education. Other retail environments include department stores, mail-order houses, and grocery stores.
While these options are open to both entry-level and advanced pharmacy technicians, many technicians new to the scene still choose to work at a chain pharmacy or hospital. Some of the largest (or most recognized) pharmacies in D.C. include:
CVS
Giant Food Pharmacy
BioScrip Pharmacy
Foer's Pharmacy
Kmart
Harris Teeter Pharmacy
Safeway Pharmacy
Rite Aid
Tschiffely Pharmacy
Target Pharmacy
Walgreens
Walmart (as of 2013)
Some of the largest hospitals/hospital systems in D.C. include:
George Washington University Hospital
Georgetown University Hospital
Howard University Hospital
National Rehabilitation Hospital
Providence Hospital
Sibley Memorial Hospital
Washington Hospital Center 
Schools Offering Pharmacy Technician Training Programs Include:

42901 reads