Pharmacy Technician Employment & Salary Trends, and Career Opportunities in Wyoming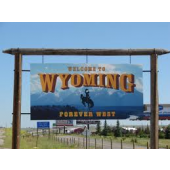 Overview
Wyoming is home to nearly 500 salaried pharmacy technicians. This means, just a few of the nation's 334,400 technicians reside in The Cowboy State. The pharmacy technician population may be small here, but salaries and employment growth have been on the rise over the past six years or so, making Wyoming a great place to start a career in the field.  In addition to salary and employment growth, aspiring pharmacy technicians choose Wyoming for:
The opportunity to work at major local hospitals such as Mountain View Regional Hospital, Platte County Memorial Hospital, St. Johns Medical Center, and Powell Valley Hospital
Access to dozens other major hospitals and medical centers
Access to a sizable collection of quality health care and pharmacy technician training programs
Employment and Salary Trends for Wyoming Pharmacy Technicians
According to the Bureau of Labor Statistics, Wyoming is home to 490 salaried pharmacy technicians. They average $33,350 per year, which is one of the nation's highest salaries for pharmacy technicians. In 2006, the average salary was $28,030. This means, salaries increased by an impressive $886 each year between 2006 and today. Across the nation, pharmacy technicians average around $28,400 per year, with the top ten percent averaging $41,880 and the bottom ten percent earning $20,310 per year.
In addition to salary growth, aspiring Wyoming pharmacy technicians can expect a good amount ofemployment growth in the coming years. In 2006, the state was home to 380 pharmacy technicians, so the industry here added a comfortable 110 new jobs between 2006 and today. Considering Wyoming's small resident population (the smallest in the country), the amount of employment growth in this field is significant.
Overall, the pharmacy technician industry will experience a significant amount of employment growth between now and 2020. The industry expects to add 108,300 new jobs, so employment is expected to grow by a dramatic 32 percent.
Pharmacy Technician Career Opportunities in Wyoming
The top employer of pharmacy technicians is the ever-expanding large chain pharmacy, followed by hospitals. However, according to the Bureau of Labor Statistics, large chain pharmacies and hospitals are not the only options for technicians. Pharmacy technicians also work in/at computer systems design firms, scientific and technical consulting services, government departments, outpatient care centers, clinics, grocery stores, department stores, electronic shopping and mail-order houses, and colleges, universities, and professional schools.
The state of Wyoming is home to a number organizations, companies, and technology firms that may offer positions in these areas. However, if you prefer to start at a pharmacy, Wyoming has many to choose from. Some of the largest (or most recognized) pharmacies in Wyoming are:
Albertsons Osco Pharmacy
Albertsons Savon Pharmacy
Good Day Pharmacy
King Soopers Pharmacy
Kmart Pharmacy
Rite Aid
Safeway Pharmacy
Sam's Club Pharmacy
Smith's Food & Drug Store
Target
Walgreens
Walmart
Some of Wyoming's largest hospitals/hospital systems include:
Evanston Regional Hospital
Ivinson Memorial Hospital
Memorial Hospital of Converse County
Mountain View Regional Hospital
Platte County Memorial Hospital
Powell Valley Medical Center
Sheridan Memorial Hospital
St. Johns Medical Center
Star Valley Medical Center
West Park Hospital District
Schools Offering Pharmacy Technician Training Programs Include:
53243 reads