Arkansas Pharmacy Technician Training Programs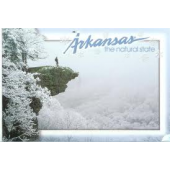 Arkansas State Board of Pharmacy requires registration/permit in order to work as a pharmacy technician in the state. The Board offers the following registration information:
03-00—PHARMACY TECHNICIANS—REGISTRATION/PERMIT REQUIRED
(a) A pharmacy technician shall register with the Board of Pharmacy on a form provided by the Board and undergo a criminal background check pursuant to Board Regulation 11;
(b) The registration shall expire on December 31 biennially as provided in Board Regulation 01-00-0007
(c) The registration fee for a pharmacy technician shall be defined in regulation 01-00-0007.
(d) No person shall work as a pharmacy technician prior to the Board issuing a certificate of registration and a permit for the specific location at which the technician will work.
While the Board does not require education and certification, most top employers prefer both. An accredited training program at a college or university can help prepare you for a successful career in the field and make you more attractive to potential employers. It can also help you pass The Exam for the Certification of Pharmacy Technicians (The ExCPT Exam) or the other recognized exam leading to certification. If you are interested in attracting choice employers, enroll in a pharmacy technician training program at one of the Arkansas schools listed below.
Arkansas Schools with Pharmacy Technician Training Programs:

Pharmacy Technician Programs - Major Arkansas Colleges and Universities
Arkansas State University - Beebe
Pharmacy Technician Programs – Other Arkansas Colleges
Mid-South Community College – West Memphis
Remington College - Arkansas (non-profit, non-traditional college with 19 campuses across the U.S.)
34551 reads