Pharmacy Technician Employment & Salary Trends, and Career Opportunities in Arkansas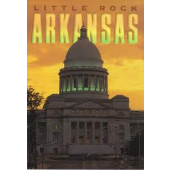 Overview
Arkansas is home to more than 3,500 salaried pharmacy technicians. This means, just over one percent of  the nation's 334,400 salaried technicians live in The Natural State. Although the population of pharmacy technicians isn't as high as many other states, Arkansas still has a number of benefits. Aspiring pharmacy technicians choose Arkansas for:
The opportunity to work at renowned facilities such as University of Arkansas for Medical Sciences, Baptist Health Medical Center, and Arkansas Children's Hospital (all nationally ranked and/or high performing in multiple specialties)
Access to more than 50 other outstanding hospitals
Access to dozens of top rated health care and pharmacy technician training programs
Employment: Arkansas has experienced a significant jump in employment between 2006 and today
Employment and Salary Trends for Arkansas Pharmacy Technicians
According the Bureau of Labor Statistics (BLS.gov), Arkansas is home to 3,680 salaried pharmacy technicians. They average $25,810 per year and salaries are on the rise. In 2006, the average salary for Arkansas pharmacy technicians was $22,440. This means, salaries increased by around $561 per year between 2006 and today. Across the nation, pharmacy technicians average around $28,400 per year, with the top ten percent averaging $41,880 and the bottom ten percent earning $20,310 per year.
In addition to salary growth, aspiring Arkansas pharmacy technicians can expect a fair amount of employment growth in the coming years. In 2006, the state was home to 2,610 pharmacy technicians. This means, the industry here added 1,070 new jobs between 2006 and today. Overall, the pharmacy technician industry will experience a significant amount of growth between now and 2020. The Bureau predicts a 32 percent increase in employment growth, meaning, pharmacy technicians can expect 108,300 new jobs between now and 2020.
Pharmacy Technician Career Opportunities in Arkansas
Most pharmacy technician's work at large chain pharmacies and hospitals, but they are not the only places start a career in this field. According to the Bureau of Labor Statistics, pharmacy technicians also work at academic institutions, computer systems design firms, and management, scientific, technical consulting services, electronic shopping and mail-order houses, government departments (federal executive branch), independent drug stores, grocery stores, and even department stores.
Arkansas is home to many businesses, organizations, and retail outlets in these areas, but many pharmacy technicians still choose to work at chain pharmacies or hospitals. The largest (or most recognized) pharmacy chains in Arkansas are:
Allcare Pharmacy
CVS
Harvest Foods Pharmacy
Kmart Pharmacy
Kroger Pharmacy
Sam's Club Pharmacy
Target Pharmacy
USA Drug Express Pharmacy
Walgreens
Walmart
Some of Arkansas's largest hospitals/hospital systems include:
Arkansas Children's Hospital
Baptist Medical Center
Sparks Regional Medical Center
St. Vincent Infirmary
University of Arkansas for Medical Sciences
Washington Regional Medical Center
Schools Offering Pharmacy Technician Training Programs Include:

34502 reads