Hawaii Pharmacy Technician Training Programs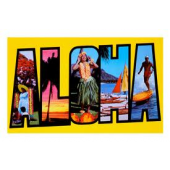 The Hawaii State Board of Pharmacy does not require a license, education, or certification for pharmacy technicians. While the Board does not have any formal requirements for pharmacy technicians, many employers do. Most employers prefer candidates with a diploma or a degree in the field, as well as experience, and/or certification through PTCB (Pharmacy Technician Certification Board) or ExCPT (Exam for the Certification of Pharmacy Technicians).
Not only can a degree or diploma, pluscertification help place you ahead of the pack for top positions, this can be the deciding factor when an employer considers promotions and other advancement opportunities. In addition, credentials are almost always a factor when it comes to setting starting salaries and awarding salary increases. Fortunately, several colleges in Hawaii offer pharmacy technician training programs that teach the skills needed to excel in this field. Many training programs also offer internship opportunities. Internships provide the hands on experience employer's want.
Before we discuss which Hawaii schools are the best options, the Hawaii State Board of Pharmacy has a bit of information that may be useful to aspiring pharmacy technicians. The Board has a specific definition of  "pharmacy technician" and the department is even more specific about which tasks technicians can and cannot perform. The Hawaii BOP states:
Pharmacy technician" means a nonlicensed individual, other than a pharmacy assistant, who assists the pharmacist in various activities under the immediate supervision of a registered pharmacist.
Scope of a pharmacy technician. A pharmacy technician may perform the following tasks, not requiring professional judgment, under the immediate supervision of a pharmacist:
(1) Typing of prescription labels, drug packaging, stocking, delivery, record keeping, pricing, documentation of third party reimbursements, and preparing, compounding, storing, and providing medication;
(2) Mixing drugs with parenteral fluids provided that the pharmacy technician:
(A) Has a working knowledge of the pharmaceutical medical terms, abbreviations, and symbols commonly used in the prescribing, dispensing, and charting of medications;
(B) Is able to perform the arithmetic calculations required for the usual dosage determination and solution preparation;
(C) Has a thorough knowledge and understanding of the pharmacy technician's duties and responsibilities, including standards of ethics governing the practice of pharmacy;
(D) Has a working knowledge of drug dosages, route of administration, and dosage forms;
(E) Has a working knowledge of the procedures and operations relating to the manufacturing, packaging, and labeling of drug products; and
(F) Has a working knowledge of the procedures and operations relating to aseptic compounding and parenteral admixture operations.
If you're ready to enroll in a technician program, the schools listed below are the most popular options.

Hawaii Schools with Pharmacy Technician Training Programs:

Pharmacy Technician Programs - Major Hawaii Colleges and Universities
University of Hawaii Kapi'olani Community College - Honolulu
Pharmacy Technician Programs – Other Hawaii Colleges
Hawaii Medical Institute – Honolulu
Hawaii Technology Institute - Honolulu
Heald College - Honolulu
36118 reads