Pharmacy Technician Employment & Salary Trends, and Career Opportunities in Hawaii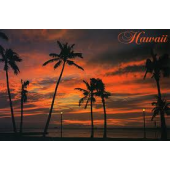 Overview
Hawaii is home to more than 1,000 salaried pharmacy technicians. This means, less than one percent of the nation's 334,400 salaried technicians live in The Aloha State. While Hawaii has one of the lowest populations pharmacy technicians, the talent pool is still sizable considering the overall resident population of just over 1.5 million. In addition to a comfortable population of pharmacy technicians, aspiring techs choose Hawaii for:
The opportunity to work at renowned facilities such as Queen's Medical Center, Hawaii Medical Center East, and Kaiser Permanente Moanalua Medical Center (all high performing in multiple specialties)
Access to more than 15 other outstanding hospitals and more than a dozen other quality medical facilities
Access to dozens of first rate health care and pharmacy technician training programs
Salaries: Hawaii is number five on the list of top paying states for pharmacy technicians
Employment and Salary Trends for Hawaii Pharmacy Technicians
According the Bureau of Labor Statistics (BLS.gov), Hawaii is home to 1,170 salaried pharmacy technicians. They average $35,230 per year and salaries on the rise. In 2006, the average salary for Hawaii pharmacy technicians was $29,320. Across the nation, pharmacy technicians average around $28,400 per year, with the top ten percent averaging $41,880 and the bottom ten percent earning $20,310 per year.
Hawaii lost a total of 20 pharmacy technician jobs over the past six years, which is better than many other industries that have either lost thousands or folded altogether. In 2006, the state was home to 1,190 pharmacy technicians. Overall, the pharmacy technician industry will experience a tremendous amount of growth between now and 2020. The Bureau predicts a 32 percent increase in employment growth, meaning, pharmacy technicians can expect 108,300 new jobs between now and 2020.
Pharmacy Technician Career Opportunities in Hawaii
Employment options for pharmacy technicians are more diverse that you might think. According to the Bureau of Labor Statistics, pharmacy technicians find work at outpatient care centers, colleges and universities, computer systems design firms, management, scientific, and technical consulting services, electronic shopping and mail-order houses, government departments (federal executive branch), independent drug stores, grocery stores, and even department stores.
While many job options for pharmacy technicians exist, a large number of techs work at hospitals and large chain pharmacies. Some of Hawaii's biggest (or most recognized) pharmacies are:
Costco Pharmacy
Kmart Pharmacy
Longs Drugs (acquired by CVS Caremark)
Mina Pharmacy
Queen's POB Pharmacy
Safeway Pharmacy
Target Pharmacy
Times Super Market Pharmacy
Walgreens Pharmacy
Walmart Pharmacy
Some of Hawaii's largest hospitals/hospital systems include:
Castle Medical Center
Hawaii Medical Center East
Hawaii State Hospital
Hilo Medical Center
Kaiser Permanente Moanalua Medical Center
Kuakini Medical Center
Maui Memorial Medical Center
Molokai General Hospital
Queen's Medical Center
Shriners Hospital for Children
St. Francis Medical Center-West
Schools Offering Pharmacy Technician Training Programs Include:
34817 reads