Requirements to Become a Pharmacy Technician in Hawaii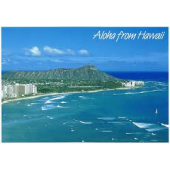 As of June First, 2012, the state of Hawaii is home to about 174 hospital and retail pharmacies employing approximately 1,170 pharmacy technicians.  A pharmacy technician is a skilled assistant who helps a licensed pharmacist perform certain job-related functions.  In addition to record keeping, inventory and customer service, the tasks of pharmacy technicians often involve mixing, packaging, labeling and processing prescription medications.  Pharmacists across the board prefer licensed technicians to unproven assistants whose legally permissible activities may be limited to inventory and clerical duties.  Still, less than seventy percent of Hawaii's pharmacy technicians are licensed by the Pharmacy Technician Certification Board (PTCB).
Hawaii State Regulations for Pharmacy Technicians
In the state of Hawaii, Board certification is not legally required for employment as a pharmacy technician.  The onsite activities of pharmacy assistants are largely governed by local pharmacists behaving in accordance with federal laws.  However, licensed technicians are clearly more marketable than their unproven colleagues.  A certificate from the Board signifies a thorough understanding of statewide pharmacy practice.  State Board certified licensing is a clear indication of pharmaceutical competence and awareness of applicable laws.  Also, federal law dictates that certain pharmacy-related tasks can only be performed by either a licensed pharmacist or a Board certified pharmacy technician working under the direct supervision of a licensed pharmacist.  Such tasks typically involve the preparation and processing of controlled substances.  The process of becoming licensed by the PTCB involves testing, training and internships, as well as applications, background checks and annual renewals.  Registration, renewal and background checks all involve fees, which are the sole responsibility of the applicant.  However, licensed pharmacy technicians enjoy a broader range of employment opportunities and higher starting salaries (on average) than unlicensed pharmacy assistants.
Hawaii Training Programs for Pharmacy Technicians Include:

Hawaii residents pursuing local employment as pharmaceutical technicians can learn the necessary skills and earn state-approved licensing by attending certain accredited local colleges such as the Hawaii Technology Institute in Honolulu.    At the same time, other aspiring pharmacy technicians acquire professional qualifications by way of Board certified training programs conducted at local pharmacies.  Meanwhile, some Hawaii pharmacy techs-in-training acquire skills by enrolling in online schools.  Popular accredited online colleges offering certification programs for pharmacy technicians include Medix School, BioHealth College, Northwest College, Daymar College and Harris School of Business, to name only a few.  A typical education for a pharmacy technician in Hawaii would include anatomy, physiology, medical terminology, pharmacology, pharmacy law, hospital practice, insurance billing and a broad range of other related topics.
34457 reads