Texas Pharmacy Technician Training Programs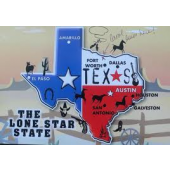 If you are interested in a career as a pharmacy technician, the Texas State Board of Pharmacy encourages individuals to enroll in a pharmacy technician training program. A training program can help you meet the state's registration requirements and it is the best way to prepare for a successful career in this industry. Keep in mind that you will have to pass the National Pharmacy Technician Certification Exam and most employers prefer a certificate or an associate degree. However, according to the Board, "currently, there is not a requirement for a pharmacy technician/trainee to attend a formal education program." The following are registration requirements for pharmacy technicians:
Individuals who are not registered with the Board may not be employed as or perform the duties of a pharmacy technician or pharmacy technician trainee.
Initial registration for pharmacy technicians:
  (1) Each applicant for pharmacy technician registration shall:
    (A) have a high school or equivalent diploma (e.g., GED), or be working to achieve a high school or equivalent diploma. For the purpose of this clause, an applicant for registration may be working to achieve a high school or equivalent diploma for no more than two years; and
    (B) either have:
      (i) taken and passed the Pharmacy Technician Certification Board's National Pharmacy Technician Certification Examination or other examination approved by the board and have a current certification certificate; or
      (ii) been granted an exemption from certification by the board as specified in §297.7 of this title (relating to Exemption from Pharmacy Technician Certification Requirements); and
    (C) complete the Texas application for registration
    (D) meet all requirements necessary in order for the Board to access the criminal history record information, including submitting fingerprint information and paying the required fees; and
    (E) pay the registration fee
  (2) Once an applicant has successfully completed all requirements of registration, and the board has determined there are no grounds to refuse registration, the applicant will be notified of registration as a registered pharmacy technician and of his or her pharmacy technician registration number.
Fortunately, dozens of Texas schools offer excellent training programs that can help you satisfy the state's requirements and start your career. The following lists represent only a fraction of what Texas has to offer.
Texas Schools with Pharmacy Technician Training Programs:
Pharmacy Technician Programs - Major Texas Colleges and Universities 
Medical Education and Training Campus - Ft. Sam Houston
South Texas College - McAllen
State Technical College - Waco
Texas A & M International  University - Laredo
Texas Southern University - Houston
Texas Tech University - Lubbock
University of Texas - Austin
University of Texas - El Paso
University of Texas Medical Branch - Galveston
West Texas A & M University - Canyon
Pharmacy Technician Programs – Other Texas Colleges 
Amarillo College - Amarillo
Austin Community College - Austin
Cisco Junior College - Abilene
Coleman College of Health Sciences - Houston
College of the Mainland – Texas City
Dallas County Community College - Dallas
El Paso Community College - El Paso
Milan Institute - Amarillo
Richland College (Dallas County Community College District) – Dallas, Garland
Southern Careers Institute - Corpus Christi (Main Campus), San Antonio Austin
St. Philips College – San Antonio
Virginia College - Austin
Western Texas College - Snyder
51907 reads