Requirements to Become a Pharmacy Technician in North Dakota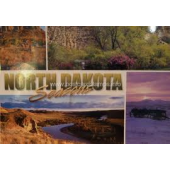 According to demographic information recently collected by the Bureau of Labor Statistics, pharmacies in the state of North Dakota currently employ about 730 full time professional pharmacy technicians at roughly 160 hospital and retail pharmacies located throughout the state.  However, as of June 1st, 2012, only 470 North Dakota pharmacy technicians are technically licensed.  Many are trainees awaiting certification.  Some are pharmacy interns.  Others were "grandfathered" into the industry through years of practical experience.  Regulations and guidelines pertaining to pharmacy technicians vary from state to state. 
North Dakota State Regulations for Pharmacy Technicians
North Dakota is not among the fourteen U.S. states that require licensing of its pharmacy technicians.  Board certification is strictly voluntary, but needless to say, pharmacists favor licensed technicians, and many will not even hire unlicensed assistants.  Federal laws limit the handling and processing of controlled substances to medical professionals and licensed pharmacy personnel.  As mentioned, most unlicensed pharmacy technicians are undergoing a licensing or renewal process. North Dakota pharmacy technicians seeking certification must register with the state Pharmacy Technician Certification Board (PTCB).  All applicants must submit a completed application form with a thirty-five dollar registration fee.  Registration must be renewed annually, no later than March 1st of each year.  All fees associated with registration and renewal are payable to the North Dakota Board of Pharmacy and are the applicant's responsibility.  A state Board approved training program – either academic or on-the-job - is required for registration as a pharmacy technician in North Dakota.  Technicians must also complete twenty hours of continuing education every two years.  According to state law, the maximum allowable ratio of pharmacy technicians to pharmacists in North Dakota is three to one (3:1) at retail pharmacies and four to one (4:1) in hospital and institutional settings. 
North Dakota Training Programs for Pharmacy Technicians Include:
Residents of North Dakota who wish to obtain licenses as pharmacy technicians can do so by attending accredited local colleges.  Colleges in North Dakota featuring certificate programs for pharmacy technicians include North Dakota State College of Science in Wahpeton and Rasmussen College, with facilities in Bismarck and Fargo.  At the same time, many aspiring North Dakota pharmacy technicians acquire professional skills and degrees online.  Popular accredited online colleges with state-approved courses for pharmacy technicians include Charter College, Anthem College, American Professional Institute, Ultimate Medical Academy and Southeastern College, to name only a few.
35104 reads