North Carolina Pharmacy Technician Training Programs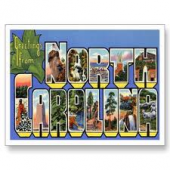 North Carolina pharmacy technicians are required to register with the North Carolina Board of Pharmacy (NCBOP) in certain situations. The NCBOP lists the following information regarding registration on its website:
Registration of Pharmacy Students Who Are Employed As Pharmacy Technicians (2007)
Effective immediately, a pharmacy student "enrolled in a school of pharmacy approved by the Board under G.S. 90-85.13" is not required to register as a technician. The Board believes that this policy is more consistent with the language of the pharmacy technician statute and will minimize confusion among pharmacy students, pharmacy managers, and preceptors.
Even with this change in policy, however, the Board emphasizes the following:
-The student must be enrolled in a school of pharmacy to avoid the registration requirement. "Pre-pharmacy" students who are not actually enrolled in a school of pharmacy must register if employed by the pharmacy to perform technician duties. Students who are enrolled in a school of pharmacy and plan to work in a pharmacy during holiday or semester breaks do not have to register as a technician if they plan to return to school for the next session.
-The pharmacist-manager retains responsibility for ensuring that all activity in the pharmacy is compliant with the laws and rules governing the practice of pharmacy, including registration of all personnel who perform technician duties (excluding students as clarified in this statement).
-If a Board investigation determines that a pharmacy student working as a technician has violated the laws or rules governing the practice of pharmacy, then the Board will share that information with the student's school of pharmacy. Moreover, such a determination could impact the student's ability ultimately to obtain a license to practice pharmacy, as well as result in other legal consequences.
The following information also appears on the Board's website (2006):
21 NCAC 46.3301 REGISTRATION
(a) Following initial registration with the Board, registration of a pharmacy technician shall be renewed annually and shall expire on December 31. It shall be unlawful to work as a pharmacy technician more than 60 days after expiration of the registration without renewing the registration. A registration expired more than 60 days shall be reinstated pursuant to 21N.C.A.C. 46 .1612.
(b) The current registration of a pharmacy technician shall be readily available for inspection by agents of the Board.
(c) The training program described in G.S. 90-85.15A(b) is not required for students enrolled in a community college pharmacy technician program.
(d) Volunteer pharmacy technicians providing services at a facility which has a pharmacy permit designated as a free clinic shall complete the training program described in G.S. 90-85.15A(b) but need not register with the Board.
(e) A pharmacist may not supervise more than two pharmacy technicians unless the additional pharmacy technicians have passed a national pharmacy technician certification examination administered by a provider whose examination assesses the ability of the technicians to function in accordance with G.S. §90-85.3(q2) and approved by the Board according to these standards.
Most employers prefer candidates with a certificate or degree, plus training in the field. This is the case whether registration is required or not. Consider enrolling in a pharmacy technician training program to increase your chances of landing a prime job with an established company. Fortunately, the state of North Carolina has a nice collection of training programs to choose from. Continue reading to find out which schools offer the most competitive programs for aspiring pharmacy technicians and where to find them.
North Carolina Schools with Pharmacy Technician Training Programs:
Pharmacy Technician Programs – Major North Carolina Colleges and Universities
University of North Carolina at Chapel Hill – Chapel Hill
Pharmacy Technician Programs – Other North Carolina Colleges
Cape Fear Community College - Wilmington
Davidson County Community College - Thomasville
Durham Technical Community College - Durham
Fayetteville Technical Community College - Fayetteville
Guilford Technical Community College - Jamestown
Southeastern Community College - Whiteville
Vance-Granville Community College - Henderson
Wake Technical Community College - Raleigh
36507 reads