Requirements to Become a Pharmacy Technician in New Mexico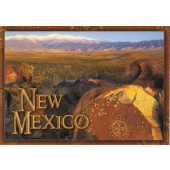 More than 250 hospital and retail pharmacies are scattered throughout the state of New Mexico, as of June 1st 2012.  Altogether, they employ well over two thousand full time professional pharmacy technicians.  Pharmacy technicians are skilled professionals who assist licensed pharmacists with daily tasks like inventory, clerical support, customer service and (especially) handling and processing controlled substances.  Currently, about 2,800 state residents are licensed by the New Mexico Pharmacy Technician Certification Board (PTCB).  Regulations regarding local pharmacy technicians will vary from state to state. 
New Mexico State Regulations for Pharmacy Technicians
The work-related activities of pharmacy technicians in New Mexico are primarily governed by state and federal laws.  For example, unlicensed pharmacy assistants are not legally permitted to handle or process federally controlled substances.  For another example, state law dictates that the maximum allowable ratio of pharmacy technicians to pharmacists is four to one (4:1).  New Mexico is one of the fourteen U.S. states that requires Board certification as a condition of local employment for all of its pharmacy technicians.  Requirements for registration include the submission of  a completed application, along with a thirty dollar registration fee.  Applicants must complete a Board approved training program and receive Board certification within one year after applying for licensing.  Renewal is required every two years, along with a thirty dollar renewal fee, no later than the last day of the registrant's birth month.  All fees associated with registration and renewal are the sole responsibility of the applicant.  Training programs for pharmacy technicians in New Mexico are typically administered by the pharmacists in charge.  A Board approved training program usually consists of 220 hours of practical, on-the-job experience, to be completed within one year.  Continuing education is also required to maintain Board certification.  In order to receive a license from the Board, pharmacy technicians must earn a passing grade on either the state-approved PTCB test or the nationally accredited Exam for Certified Pharmacy Technicians (ExCPT). 
New Mexico Training Programs for Pharmacy Technicians Include:
New Mexico residents interested in working as pharmacy technicians can acquire skills at accredited local colleges such as Carrington College in Albuquerque, Eastern New Mexico University in Roswell or University of Phoenix, which maintains facilities in Albuquerque, Santa Fe and Santa Teresa.  Some aspiring pharmacy technicians acquire skills online.  Popular accredited online colleges for pharmacy technicians include Virginia College, Everest Institute, Anthem College, Carrington College and Ashworth College, to name only a few.
33300 reads