Florida Pharmacy Technician Training Programs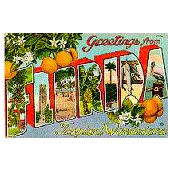 The Division of Medical Quality, Assurance Board of Pharmacy regulates pharmacy technicians. While a degree is not required to become a registered pharmacy technician, the Board (managed by the Florida Department of Health) has a number of recommendations, plus several requirements, to obtain and maintain registration. One requirement is successful completion of a pharmacy technician training program. Keep in mind that earning a pharmacy technician certificate or degree will make any given training program that much easier. In addition, many employers prefer a certificate or degree, plus experience—especially when it comes to advancement opportunities.
The following are registration requirements for Florida pharmacy technicians as of 2012:  
Any person who wishes to work as a pharmacy technician in the State of Florida must register with the Board of Pharmacy. To register with the Board of Pharmacy, an applicant must submit the following items:
1. Pharmacy Technician Registration Application
2. $105.00 Fee ($50.00 non-refundable application fee, $50.00 registration fee, $5.00 unlicensed application fee)
3. Proof of completion of a board-approved pharmacy technician-training program.
4. A copy of your U.S. social security card. The only acceptable social security cards are those issued by the Social Security Administration. A card that is not valid for employment is NOT acceptable.
Fortunately, dozens of Florida schools offer excellent certificate and degree programs that can help you fulfill the state's requirements and begin a successful career as a pharmacy technician. The schools listed below have been accredited by Board approved agencies such as the American Society of Health-System Pharmacists, the Southern Association of Colleges and Schools, the Florida Commission for Independent Education (CIE) or the Council on Occupational Education. The Board also recognizes any program offered by a branch of the federal armed services.

Florida Schools with Pharmacy Technician Training Programs:

Pharmacy Technician Programs - Major Florida Colleges and Universities
University of Miami – Coral
Gables University of Florida – Gainesville, Jacksonville, Orlando, St. Petersburg
Miami Dade College – Miami
Florida Agricultural and Mechanical University (Florida A & M, FAMU) – Tallahassee
Palm Beach Atlantic University – West Palm Beach
Nova Southeastern University – Fort Lauderdale, West Palm Beach
Pharmacy Technician Programs - Major Florida Colleges and Universities
Florida Community College - Jacksonville
Health Opportunity Technical Center - Miami Gardens Associate 101
Heritage Institute - Jacksonville
Indian River State College - Fort Pierce
Lake City Community College - Lake City
MedVance Institute - Fort Lauderdale, West Palm
Schiller International University - Largo
Ultimate Medical Academy - Tampa
Virginia College – Pensacola
56270 reads