Requirements to Become a Pharmacy Technician in Florida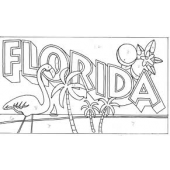 As of June 1st, 2012, the state of Florida features nearly 3,800 local pharmacies employing about 21,760 pharmacists' assistants.  Approximately three quarters of them are Board certified pharmacy technicians, regularly assisting the pharmacist in the processing, handling and issuance of federally controlled substances.  The rest are limited primarily to clerical tasks, inventory and customer service.  Since pharmacy technicians are granted access to various prescription medications, certain state-ordered guidelines and federal regulations may apply.  Like most states, Florida has its own unique set of guidelines and regulations regarding the work-related activities of pharmacy technicians. 
Florida State Regulations for Pharmacy Technicians
Although the state of Florida doesn't require Board certification for pharmacy technicians, their activities are regulated by managing pharmacists in accordance with federal laws.  As a result of legal limitations on unlicensed pharmacy assistants, licensed technicians are strongly preferred among Florida pharmacists.  In fact, more than eighty percent of Florida's pharmacy technicians are licensed practical pharmacy assistants.  Board certification as a pharmacy technician in Florida involves a registration process requiring forms, fees and annual renewals, not to mention training, testing and continuing education.    In Florida, a registered pharmacy technician, under the supervision of a licensed pharmacist, may communicate with relevant health professionals on behalf of a patient regarding refills, dosages and other requests for authorization.  A licensed pharmacist may supervise no more than two registered pharmacy technicians at a time.  In some cases, with special permission from the Pharmacy Board, a licensed pharmacist may supervise as many as three pharmacy technicians. 
Florida Training Programs for Pharmacy Technicians Include:

Florida residents who are interested in pursuing employment as pharmaceutical technicians can acquire the necessary skills at certain accredited local colleges.  Leading examples include Everest University in Melbourne, Henry Brewster Technical Center in Tampa, McFatter Vocational Technical Center in Davie, Pinellas Technical Education Center in Saint Petersburg and Sanford Brown Institute, which maintains facilities in Tampa and Fort Lauderdale.  Meanwhile, other Florida pharmacy technicians are educated by way of on-the-job training, or perhaps received their training in another state.  Board certified training for aspiring pharmacy technicians in Florida may also be available at participating local pharmacies.  At the same rate, many aspiring pharmacy technicians obtain professional training and degrees via online educational programs.  Popular accredited online colleges offering certificate programs for pharmacy technicians include Florida Career Institute, MedVance Institute, Rasmussen College, Vatterott College and Arizona College of Allied Health, to name only a few.
40619 reads