Requirements to Become a Pharmacy Technician in Utah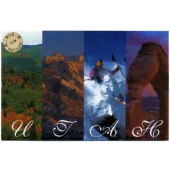 As of June 1st, 2012, the state of Utah lists nearly 450 hospital and retail pharmacies among its local businesses.  Utah pharmacies currently employ approximately 3,000 full time pharmacy technicians, according to demographic employment data recently collected by the Bureau of Labor Statistics.  Pharmacy technicians are trained healthcare professionals whose job it is to assist licensed pharmacists with their daily routines.  Most importantly, pharmacy technicians are often responsible for the preparation and verification of prescription medications.  Thus, the on-the-job activities of pharmacy technicians are guided by licensed pharmacists, state Pharmacy Boards and federal laws.  Regulations regarding pharmacy technicians vary from state to state.
Utah State Regulations for Pharmacy Technicians
The state of Utah is one among fourteen U.S. states that require state Board certification and valid licensing as a condition of local employment for pharmacy technicians.  Board certification requires formal registration with the Utah Board of Pharmacy.  Technicians registering for licensure must submit a completed application, along with a registration fee of ninety-five dollars, made payable to the Utah Board of Pharmacy.  Registration must be renewed annually.  The process of renewal involves the submission of another application along with a forty-five dollar renewal fee.  All fees associated with registration and renewal of licenses for Utah pharmacy technicians are the applicant's responsibility.  Every candidate for Board certification must also produce a clean criminal background check.  Individuals who want to work as pharmacy technicians in Utah must complete a state-approved local training course or a formal education program.  Training necessarily includes at least 180 hours of practical experience under the direct supervision of a licensed local pharmacist.  Candidates for licensing must also achieve a passing grade on either the Pharmacy Technician Certification Board (PCTB) exam or the Exam for Certified Pharmacy Technicians (ExCPT).  The maximum permissible ratio of pharmacy technicians to pharmacists in the state of Utah is three to one (3:1), with at least two of the three holding valid, up-to-date licenses. 
Utah Training Programs for Pharmacy Technicians Include:
Utah residents who desire local employment as pharmacy technicians can acquire skills at accredited local colleges such as Everest College in Salt Lake City, Provo College in Provo or University of Phoenix, which maintains facilities in Clearfield, Pleasant Grove, Salt Lake City and Saint George.  Some aspiring pharmacy technicians acquire skills online.  Popular accredited online colleges for pharmacy technicians include Provo College, Eagle Gate College, Pioneer Pacific College, Milwaukee Career College and Landsdale School of Business, to name only a few.
35377 reads