Requirements to Become a Pharmacy Technician in Rhode Island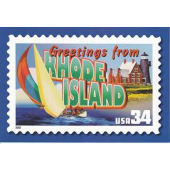 As of June 1st, 2012, Rhode Island business listings show nearly 180 hospital and retail pharmacies scattered throughout the state.  They support nearly fifteen hundred professional pharmacy technicians on a full time basis, according to demographic employment data recently collected by the U.S. Bureau of Labor Statistics.
Less than two-thirds of Rhode Island's pharmacy technicians are licensed and Board certified by the state's Pharmacy Technician Certification Board (PTCB).  However, this has more to do with administrative technicalities than a lack of expertise among pharmacy technicians.  Specific regulations regarding pharmacy technicians vary from state to state.
Rhode Island State Regulations for Pharmacy Technicians
Rhode Island pharmacists overwhelmingly prefer licensed assistants, as the on-the-job activities of unlicensed technicians are limited by federal law.  For example, unlicensed pharmacy assistants are not permitted to mix, reconstitute, package or label prescription medications, nor can they verify dosage or discuss medical details with patients.  Virtually all unlicensed pharmacy technicians working in Rhode Island are pharmacy interns or trainees fulfilling Board approved licensing requirements.
Those who are applying for licensing as pharmacy technicians in Rhode Island must register with the state Pharmacy Board.  Registrants must submit a completed application form along with a forty dollar registration fee.  Licenses remain valid for one year and must be renewed annually, no later than July 1st of each year.  All associated fees are payable to the Rhode Island Board of Pharmacy and are the applicant's responsibility.
Rhode Island recognizes two types of pharmacy technician licenses, known as Level One licenses and Level Two licenses.  Technicians earning Level-1 licenses must be registered with the Rhode Island Board of Pharmacy and complete a state board-approved training program. Technicians earning Level-2 licenses must register with the Board, complete a training program and also must be certified through the Pharmacy Technician Certification Board (PTCB).
All candidates for licensing must be eighteen years of age or older with no history of substance abuse.  Applicants must also have a high school diploma or its equivalent.
Rhode Island Training Programs for Pharmacy Technicians Include:
Rhode Island residents interested in working as pharmacy technicians can acquire skills at accredited local colleges like the University of Rhode Island College of Pharmacy in Providence or Lincoln Technical Institute in Lincoln.
Some aspiring pharmacy technicians acquire skills online.  Popular accredited online colleges for pharmacy technicians include National American University, Lincoln Technical Institute, BioHealth College, Pioneer Pacific College and Newbridge College, to name only a few.
50520 reads