Requirements to Become a Pharmacy Technician in Missouri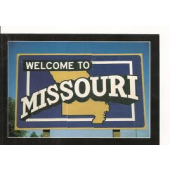 As of June 1st, 2012, the state of Missouri features roughly 1,125 local hospital and retail pharmacies. According to data recently collected by the Bureau of Labor Statistics, Missouri pharmacies currently employ well over nine thousand full time professional pharmacy technicians. Of these, less than four thousand are licensed by the state's Pharmacy Technician Certification Board (PTCB). However, this is not as much an indication of underqualified pharmacy personnel as it is a question of administrative technicalities and state-specific regulations. For example, there are many skilled Missouri pharmacy technicians whose licenses are in the process of renewal. Others may be pharmacists in training or new licensees fulfilling an internship requirement. Guidelines regarding the employment and permissible activities of pharmacy technicians vary from state to state.
Missouri State Regulations for Pharmacy Technicians
Missouri is not among the fourteen U.S. states that require state-approved Board certification for its pharmacy technicians. Formal training is optional and licensing is completely voluntary. However, licensed pharmacists everywhere unanimously agree that Board certified pharmacy technicians are preferred over unlicensed assistants. The allowed activities of unlicensed pharmacy assistants may be restricted by state and federal laws. For instance, federal law mandates that unlicensed pharmacy workers are not to process or distribute controlled substances, nor are they permitted to discuss specific medications with patients.
Pharmacy technicians seeking certification are required to register with the Missouri Pharmacy Technicians Certification Board (PTCB). Registrants must submit a correctly completed application along with a ten dollar registration fee made payable to the Missouri Board of Pharmacy. License renewal is not required to maintain certification or to continue employment as a pharmacy technician in the state of Missouri. 
Missouri Training Programs for Pharmacy Technicians Include:
Residents of the state of Missouri who seek employment at local pharmacies as pharmaceutical technicians sometimes acquire skills and professional degrees at accredited local colleges. Missouri schools offering Board certified training programs for pharmacy technicians include Everest College in Saint Louis, National American University in Kansas City and University of Phoenix, which maintains campuses in Des Peres, Kansas City, O'Fallon, Springfield and Saint Louis.
On the other hand, many Missouri-based pharmacy technicians are trained on the job. Others learn skills and earn degrees online. Prominent accredited online colleges featuring professional certificate courses for pharmacy technicians include Newbridge College, Harris School of Business, Everest Institute, Omega Institute and Allied Schools, to name only a few.
35658 reads