Requirements to Become a Pharmacy Technician in Mississippi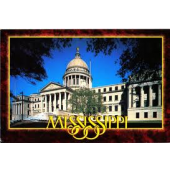 As of June 1st, 2012, the state of Mississippi has more than seven hundred hospital and retail pharmacies.  According to data recently released by the Bureau of Labor Statistics, Mississippi pharmacies employ roughly 3,480 full time professional pharmacy technicians.  Less than half of the state's pharmacy technicians are licensed by the Mississippi Board of Pharmacy.  This does not, however, indicate a lack of competence, but is more often a question of updating paperwork and hiring on-the-job trainees.  Clearly, pharmacists prefer to work with licensed assistants.  As a result, licensed technicians are much more marketable in the work force.  In any case, pharmacy technicians all across America obtain state-approved and nationally accredited licensing, although regulations and guidelines regarding pharmacy technicians will vary from state to state.
Mississippi State Regulations for Pharmacy Technicians
Mississippi is not one of the fourteen states in America that require Board certification for its pharmacy technicians.  Nonetheless, pharmacists push certification for their supervised assistants, as many on-the-job activities are governed by federal laws regarding the handling of controlled substances.  For example, unlicensed pharmacy assistants may NOT prepare, process or transfer prescriptions, nor can they adjust dosages or discuss medications with patients.  All applicants for pharmacy technician certification must register with the Mississippi state Board of Pharmacy.  Registrants must be at least eighteen years of age and produce a criminal background check free of all drug related felonies.  They must also provide proof of high school graduation or its equivalent.  The Board requires from each applicant the submission of a completed application with a passport style photo affixed to the front  Registration is renewable each year, no later than March 31st.  Important among the conditions for renewal is having passed either the Pharmacy Technicians Certification Board (PTCB) test or the Exam for Certified Pharmacy Technicians (ExCPT).  All fees associated with registrations, exams, renewals and background checks are the sole responsibility of each applicant. 
Mississippi Training Programs for Pharmacy Technicians
Mississippi residents interested in pursuing local careers as pharmacy technicians sometimes learn the skills through enrollment at accredited local colleges.  Mississippi area colleges with state-approved certification programs for pharmacy technicians include Virginia College, Remington College and Anthem Career College.  At the same rate, other aspiring Mississippi pharmacy technicians acquire professional skills online.  Popular accredited online colleges with degree programs for pharmacy technicians include YTI Institute, InterCoast College, South Texas Vocational Technical Institute, Anthem College and U.S. Career Institute, to name only a few.
33157 reads