Requirements to Become a Pharmacy Technician in Maryland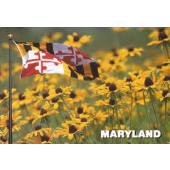 As of June 1st, 2012, roughly 6,400 pharmacy technicians occupy full time positions at more than a thousand institutional and retail pharmacies across the state.  However, despite a state-imposed requirement that all pharmacy technicians be licensed, more than two thousand working Maryland pharmacy technicians are currently unlicensed.  Part of the reason for this is that many technicians are trainees and interns in the process of becoming licensed.  Others are skilled professionals whose licenses may have recently expired and need to be renewed.  Pharmacy technicians are pharmacist assistants, often helping with the preparation and processing of controlled substances.  Therefore, various state-specific guidelines often apply.  Needless to say, Maryland pharmacists uniformly prefer licensed, Board-certified assistants. 
Maryland State Regulations for Pharmacy Technicians
As mentioned, Board certification (a.k.a. licensing) is mandatory for Maryland pharmacy technicians.  Maryland is one of fourteen states requiring Board-certification.  All applicants for licensing as pharmacy technicians must register with the Maryland Board of Pharmacy.  Although no legal age limitation is imposed, all applicants must have achieved an educational level of at least a high school diploma or GED.  Applicants must also produce a clean criminal background check.  To register, submit a completed application form with an enclosed registration fee of $45, made payable to the Maryland Pharmacy Board.  Registration must be renewed every two years.  Maryland pharmacy technicians must complete a nationally accredited training program prior to licensing.  The training program involves 160 hours of work at a local pharmacy over a six month (or less) time period.  Also mandatory is a passing grade from one of two state-approved pharmacy technician exams (familiarly known as the PTCB and the ExCPT).  Passing results from either test are valid.  Continuing education is required to maintain a up-to-date Board certification in Maryland.    
Maryland Training Programs for Pharmacy Technicians Include:
Maryland residents who are interested in pursuing careers as local pharmaceutical technicians can often acquire professional skills and degrees at accredited local colleges.  Prominent Maryland colleges with licensing programs for pharmacy technicians include All-State Career School and TESST College of Technology, both located in Baltimore.  Also popular is University of Phoenix, maintaining convenient facilities in Columbia, Greenbelt, Rockville and Timonium. On the other hand, some aspiring Maryland pharmacy technicians learn the necessary skills via online education.  Successful accredited online colleges offering state-approved certificate programs for pharmacy technicians include Ayers Career College, Daymar College, Arizona College of Allied Health, South Texas Vocational Technical Institute and Omega Institute, to name only a few.
35620 reads