Requirements to Become a Pharmacy Technician in Connecticut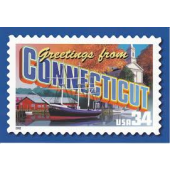 There are currently roughly 3,390 pharmacy technicians occupying full time positions at more than 600 pharmacies in the state of Connecticut.  However, only slightly more than half of Connecticut's pharmacy technicians are licensed with the Pharmacy Technician Certification Board (PTCB), as approved by the Connecticut Board of Pharmacy.  Pharmacy technicians are assistants to licensed pharmacists, and in many cases are aspiring pharmacists themselves.  Their job descriptions often include the mixing, refilling, packaging and labeling of federally controlled substances.  Due to the sensitive nature of the job, state-specific guidelines might apply.
Connecticut State Regulations for Pharmacy Technicians
In the state of Connecticut, Board certification is not required for employment as a pharmaceutical technician.  However, the tasks of unlicensed assistants are legally limited to activities that do not involve the handling of prescription medications.  Throughout the pharmaceutical industry, licensed pharmaceutical technicians are clearly preferred.  The standard practices (not to mention the training) of pharmacy technicians in Connecticut are largely regulated by the pharmacists on duty, performing in conjunction with existing state and federal laws.  Although no particular training or continuing education is required, written state laws pertaining to Connecticut pharmacists include one stating that "pharmacists shall assure the continued competency of pharmacy technicians."    Certification and licensing requires an involved registration process with the Connecticut Pharmacy Board.  All applicants must submit a correctly completed application along with a fifty-dollar registration fee within thirty days of the first day of training.  No particular training program is required.  Pharmacists are responsible for the training and educations of their assistants.  The maximum allowable technician/pharmacist ratio is two to one (2:1), but can be 3:1 if at least one technician is Board certified.  Exceptions are limited to large pharmaceutical corporations that do bulk compounding.  Regarding licensing exams, the Connecticut State Board approves both the Pharmacy Technician Certification Board (PTCB) test, as well as the nationally accredited ExCPT exam. 
Connecticut Training Programs for Pharmacy Technicians Include:

Connecticut residents seeking healthcare industry careers as pharmaceutical technicians can acquire skills at accredited local colleges such as the University of Phoenix in Norwalk.  On the other hand, some pharmacy technicians residing in Connecticut acquire skills through state Board-approved training programs conducted at participating local pharmacies.  Others acquire professional pharmacy skills online.  Popular accredited online colleges offering certificate programs for pharmacy technicians include Southeastern College, Florida Career Institute, Provo College, Northwest College and Milwaukee Career College, to name only a few.
34655 reads