Requirements to Become a Pharmacy Technician in Colorado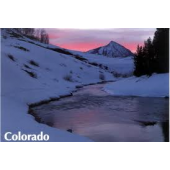 Businesses in the state of Colorado include roughly 735 hospital and retail pharmacies. Altogether, they employ approximately 4,300 pharmacy technicians.  Pharmacy technicians are public health professionals who help licensed pharmacists with the ordering, processing, labeling, packaging and compliance checking of various prescription drugs.  Responsibilities of pharmacy technicians may also include administrative tasks, database management and customer service.  However, different states have different sets of requirements regarding the clinical practices of pharmacy technicians, and Colorado has a few legal guidelines of its own.
Colorado State Regulations for Pharmacy Technicians
Although Colorado state laws do not regulate the activities of pharmaceutical assistants, virtually all pharmacy technicians working in Colorado are fully Board certified.  In other words, most Colorado pharmacy technicians are licensed by the Colorado State Board of Pharmacy.  Apparently, Colorado pharmacists prefer licensed assistants.  But whether or not they are licensed, pharmacy technicians are known to process and distribute controlled substances, so various state-specific regulations and federal laws may apply. Regarding pharmacy technicians, Colorado state law dictates a maximum technician-pharmacist ratio of three to one (3:1), with at least one of them being Board certified.  The other two might be interns, trainees or administrative assistants.  To be Board certified is to be officially recognized and licensed by the Colorado Board of Pharmacy.  Licensing requirements include testing, job training, background checks, application fees, annual renewal and  continuing education.  As a prerequisite to employment, Colorado pharmacy technicians must be licensed by the Pharmacy Technician Certification Board (PTCB), OR hold a degree from an accredited pharmacy technician training program, OR perform five hundred (500) hours of on-the-job training under the supervision of a licensed pharmacist. 
Colorado Training Programs for Pharmacy Technicians Include:

Colorado residents who seek employment as pharmaceutical technicians can acquire skills by enrolling at accredited local colleges.  Colorado colleges featuring certificate programs for pharmacy technicians include Arapahoe Community College in Littleton, Front Range Community College in Westminster and Pikes Peak Community College in Colorado Springs.  Also popular are Everest College, with two locations in Denver and University of Phoenix, featuring facilities in Aurora, Colorado Springs, Fort Collins, Lone Tree, Pueblo and Westminster.  Some aspiring pharmacy technicians participate in Board-approved training programs available at local pharmacies.  Others acquire professional skills online.  Popular accredited online colleges for pharmacy technicians include Santa Barbara Business College, Heald College, MedVance Institute, Sanford Brown College and Daymar College, to name only a few.
36011 reads