Requirements to Become a Pharmacy Technician in Illinois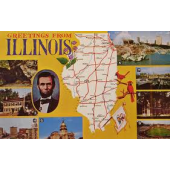 As of June 1st, 2012, well over fifteen thousand pharmacy technicians are employed full time at more than two thousand pharmacies located in the state of Illinois.  However, despite the state's legal requirement for Board certification, only about two thirds of pharmacy technicians currently at work in Illinois pharmacies possess valid state-approved licenses.  One plausible reason for this discrepancy is that many experienced technicians hold recently expired licenses and are in the process of renewal.  Other unlicensed pharmacy technicians are trainees fulfilling their certification requirements.  Regulations regarding pharmacy technicians will vary from state to state, and not all state pharmacy boards honor out-of-state licenses. 
Illinois State Regulations for Pharmacy Technicians
As of January 1st, 2010, employment as a pharmacy technician in the state of Illinois requires licensing from the Pharmacy Technician Certification Board (PTCB).  Registration requires the submission of a completed application and a non-refundable $40 application fee.  All applicants must be at least sixteen years of age with valid social security numbers and high school diplomas or high school equivalency.  Licenses must be renewed each year.  The renewal fee is currently $25.     No particular training program is required for employment as a pharmacy technician in Illinois.  However, licensing requires earning a passing grade on a state-approved exam.  The Illinois Pharmacy Board acknowledges the nationally accredited ExCPT test as well as the standard, state-endorsed PTCB exam.  Applicants may take either test.  By state law, no continuing education is required to maintain certification as an Illinois pharmacy technician and there is no maximum allowable ratio of pharmacy technicians to pharmacists.  Onsite activities of pharmacy technicians in Illinois are primarily regulated by local licensed pharmacists and federal laws pertaining to the handling of controlled substances. 
Illinois Training Programs for Pharmacy Technicians Include:

Illinois residents interested in pursuing careers as pharmaceutical technicians sometimes learn professional skills at accredited local colleges.  Successful Illinois schools with certificate programs for pharmacy technicians include Malcolm X College in Chicago, Blessing Hospital in Quincy, Midwest Technical Institute in Springfield and South Suburban College in South Holland.  Additionally, Board certified pharmacy technician training is sometimes available at local pharmaceutical corporations such as Walgreen in Deerfield.  At the same rate, other aspiring Illinois pharmacy technicians acquire skills and professional degrees online.  Popular accredited online colleges featuring licensing programs for pharmacy technicians include BioHealth College, Sanford Brown College, Vatterott College, Newbridge College and South Texas Vocational Technical Institute, to name only a few.
40586 reads